FAQ: Commercial Agents & Brokers
Prosperus Title & Escrow will ensure that any liens are paid off before the transaction is fully funded and recorded.
No, the premium rates begin at $238 for properties valued from $1 to $10,000. There aren't different rates for residential and commercial properties as the premium is based on the sales price or property value, whichever of the two is greater.
Generally, buyers of commercial properties will be more interested in the restrictions, easements and mineral reservations that affect the property. These documents are often reviewed by attorneys.
All buyers need to go through the closing process on the same day, but not at the same time. The buyer can send someone with proper authorization to do the transaction on behalf of the buyer, such as a real estate attorney or real estate agent.
The Closing Process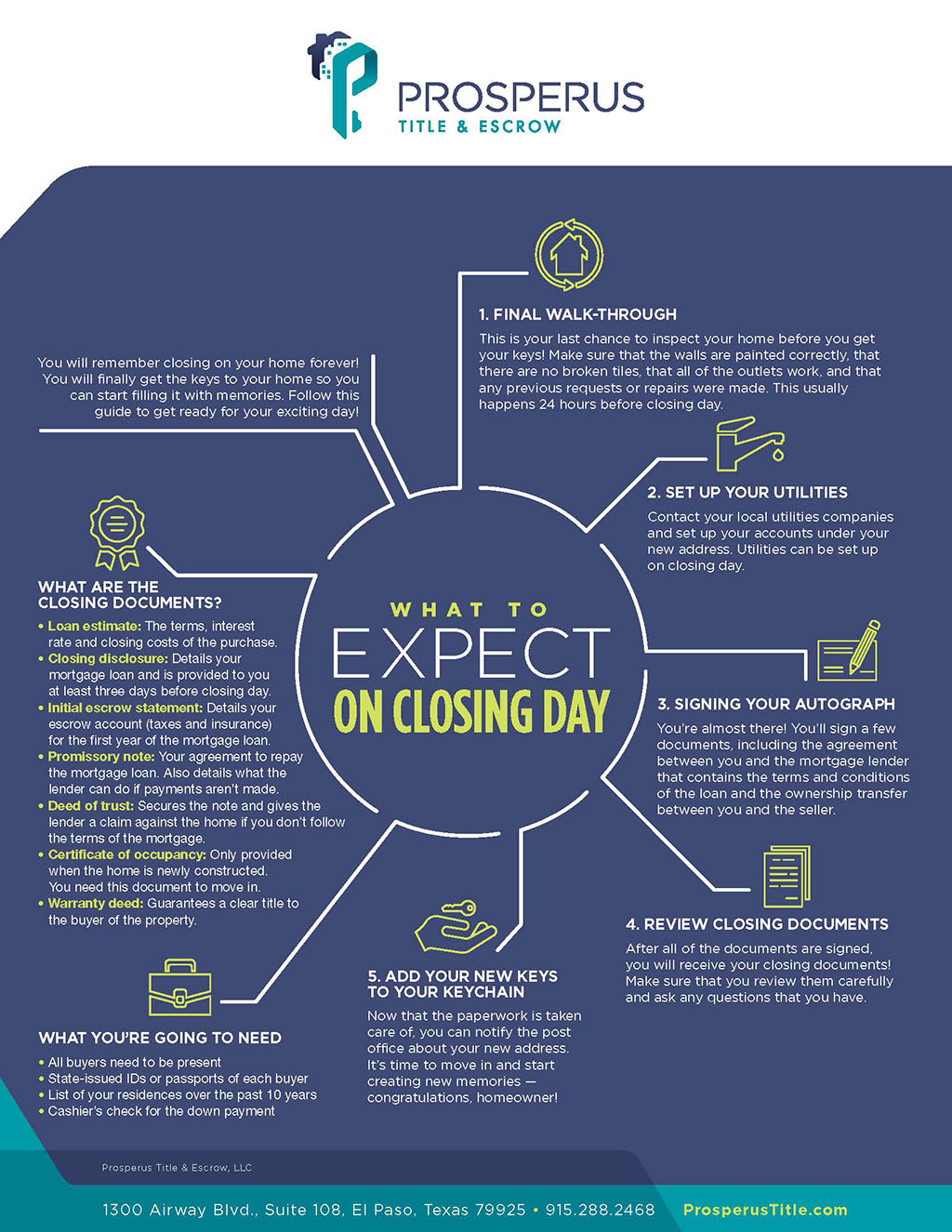 Download