FAQ: Homebuyers & Sellers
Title insurance protects people from losses that may happen after they buy real estate. Losses can happen due to unknown liens, defects, or encumbrances on the property that existed before the purchase. Most lenders will require you to buy a policy to protect their interest.
Title insurance agents try to find defects in the title that need to be corrected before the owner of the land sells it. They look at public records, including deeds, mortgages, wills, divorce decrees, court judgements, tax records, liens and maps.
You would need to purchase an owner's policy. It protects you from the covered risks listed in the policy. The cost is included in your closing costs. The policy covers up to the value of the property at the time that the policy is purchased.
You can use any title agent. Your real estate agent or lender may recommend one to you but the choice is yours if you are simultaneously purchasing a loan policy for your lender. If not, this detail can be negotiated between the parties. If you are going to look for one, ensure that the agent is licensed in Texas. You can verify by calling the Texas Department of Insurance (TDI) Title Agent Licensing Office at 512.676.6475 or by emailing TDI-TitleLicensing@tdi.texas.gov.
The cost for the title insurance is based on the property's sale value. The rate paid is determined by the Texas Department of Insurance. View the rates by clicking here.
Keys are delivered shortly after the transaction is fully closed. The seller will typically authorize release of the keys by their agent or the title agent when the sales proceeds are funded. It can take up to two days if any of the parties are located out of town.
It is not common in our region for the seller to attend the closing with the buyer.
The Closing Process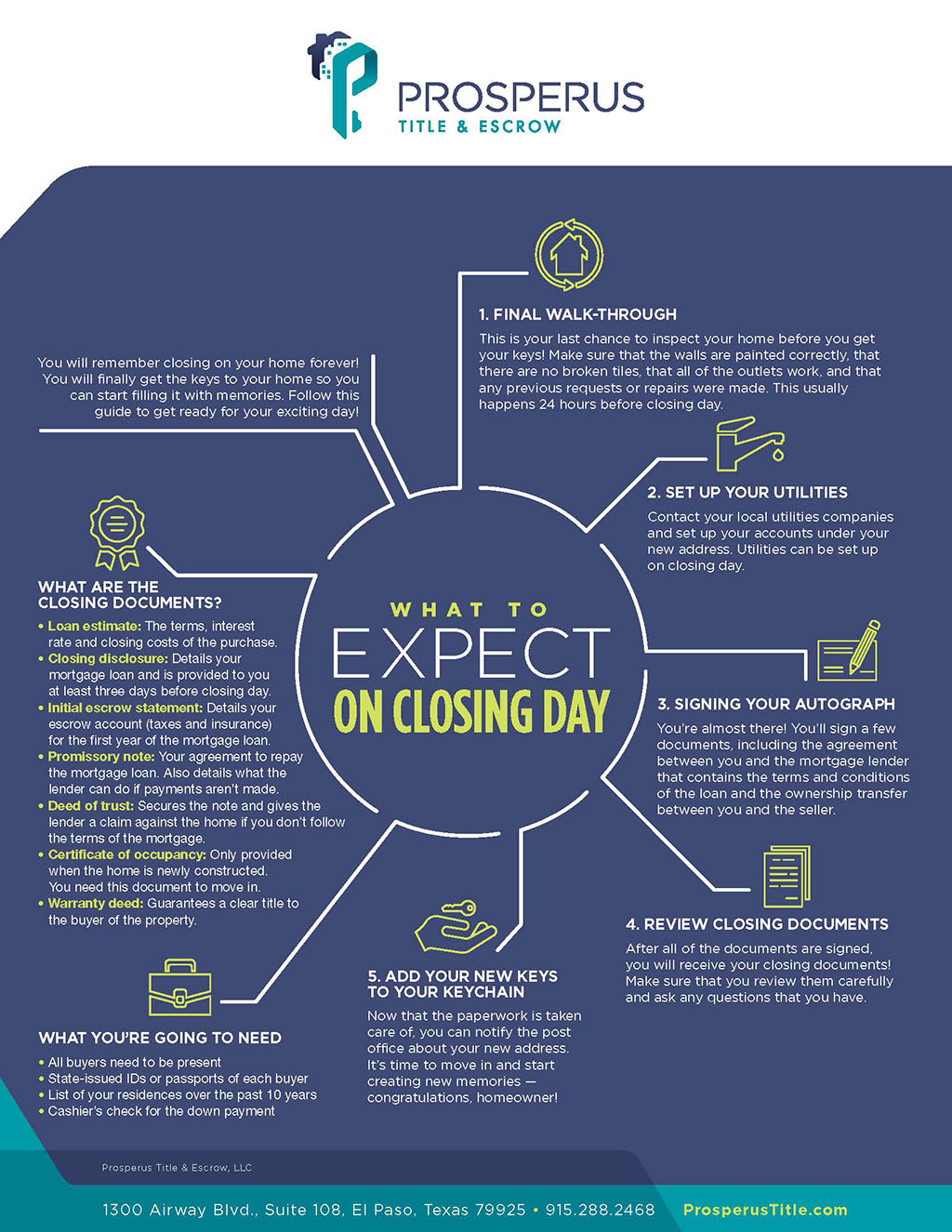 Download