FAQ: Lenders
Yes, the loan policy protects the lender and covers up to the principal amount on the loan.
It is effective until the owner repays the loan.
When the new loan pays off the existing loan, the old loan policy expires. You can possibly receive a premium discount on a new policy if you refinance within seven years.
The title agent will need to know the names of the borrowers, the address, and/or legal description and whether it is a purchase, refinance or home equity loan. It is also good practice to supply the last four digits of the borrower's social security number and date of birth.
The Closing Process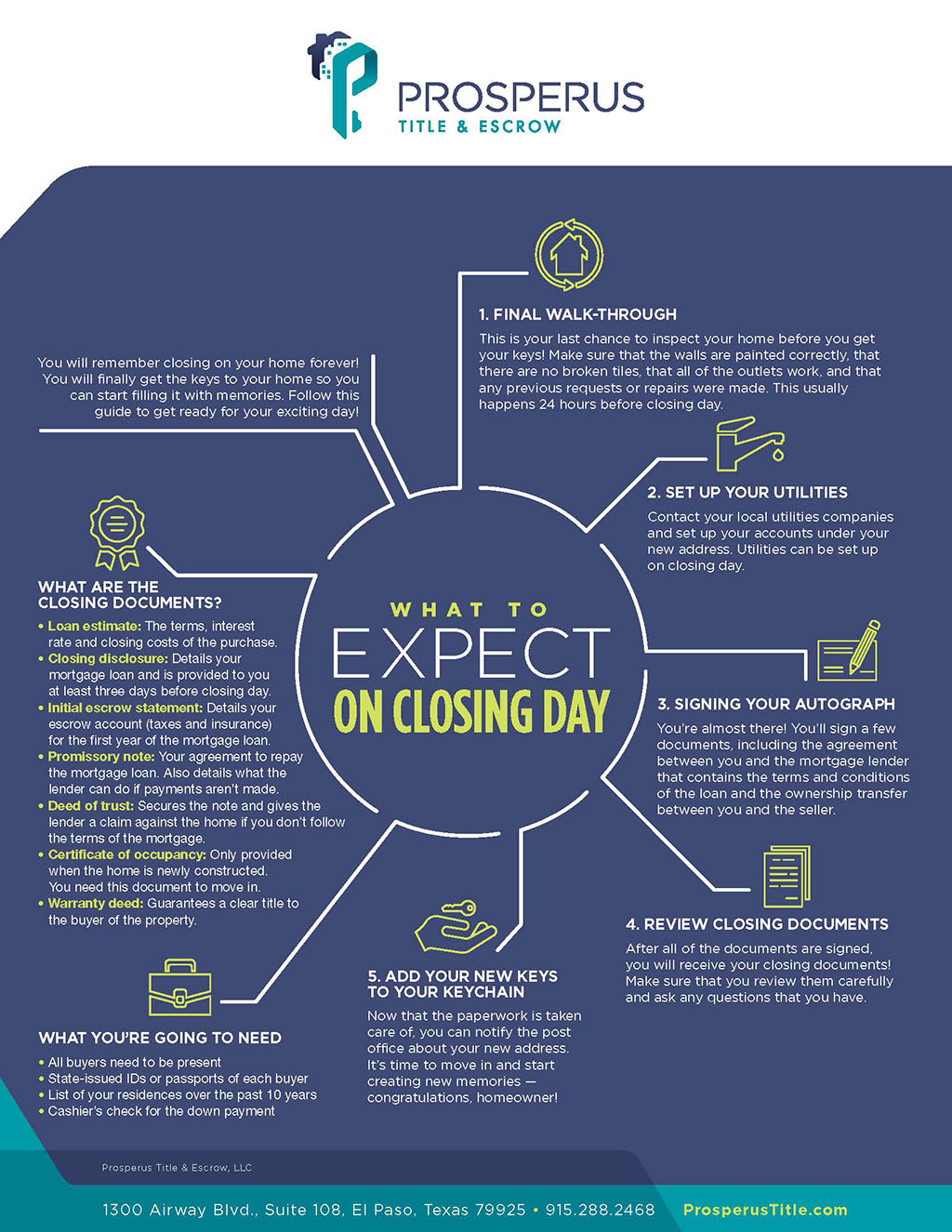 Download